Invisible Dog Fence & Hidden Dog Fence Services!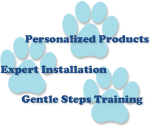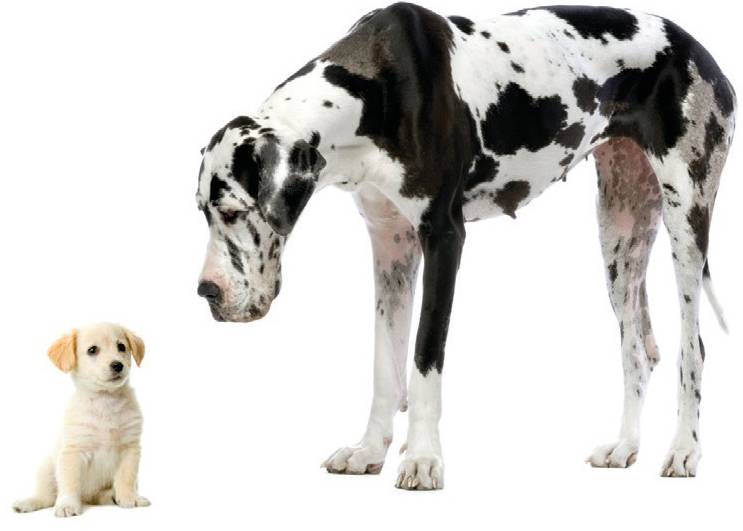 Pet Stop's Mission Statement is to install the Most Technologically Advanced Hidden Dog Fence in the Pet Containment Industry. We are The Dog Fence Experts! You will speak directly to Mike or Adam who are the decision makers for our company. Immediately you notice you are speaking with the owners of the company who can talk to you about pricing, installations, troubleshooting and Invisible Fence Brand and Dog Watch Brand Comparisons. Collectively we have installed thousands of underground dog fences – we are not employed installers, we are the company and we know you are the customer and we promise 100% Customer Satisfaction (One of us will professionally install your pet's fence. Our Goal is to install the very best Hidden Dog Fence with each installation)
Introducing the battery-free EcoLite™Plus
Rechargeable Receiver w/Charging Station Plus
Total Peace of Mind
Tough and Durable
Always Be Secure
The Night Light Feature
Small and Light
No Worries
Easy-to-use
Personalized Products – Invisible Dog Fence Compatible
Pet Stop® Brand is the only Pet Containment System Made in America. We customize our Technologically Advanced Products to meet your unique containment needs. Our product designs and systems safely contain any dog both indoors and outdoors. We have been installing Pet Stop Underground Dog Fence Systems in the Atlanta and North Georgia areas for 20 years. We have offices in Cumming Georgia and LaGrange. We are a family owned and operated business who never over promises and under delievers. You will love the warm, personal service; we are dedicated to safety and happiness for you and your pet.
Expert Installations – Repair And Troubleshoot Invisible Fence And Dog Watch Systems
Pet Stop of North Georgia installations guarantee every part of your Underground Dog Fence including your Boundary Wire.  John Purtell was the original Invisible Fence Founder, with more patents than all other experts combined. Join the Pet Stop® family and experience our "Hands on Service" with in-home consultations & training. We will be there for a life-long relationship. Try out our 72 Hour Service Guarantee for yourself.
Gentle Steps Training™
Gentle Steps™ is a proprietary, low stress and effective way to train your dog to the Pet Stop®, Dog Fence System. Gentle Steps™ is just one of the many ways the Pet Stop® System is "safer by design to give you greater peace of mind"™. This process works for dogs in the Invisible Fence also.
How does Pet Stop Work?
Pet Stop® Brand systems use a unique programming/signaling relationship between our State-of-the-Art OT-300 Transmitter and Eco-Lite Receivers to guarantee 100% safe activations working together seamlessly through technology that guarantees your dog's safe containment. Your dog's comfort and safety is our number one concern just as it is yours!
Why Choose Pet Stop Brand Over Invisible Fence Brand?
Pet Stop Brand, manufactured by Perimeter Technologies, Is Researched, Developed and  Manufactured in the U.S.A. by Invisible Fence Founder, John Purtell. Mr. Purtell has more patents and experience with almost 40 years of Hidden Fence expertise. Simply, no other company can match the Power, Technology, and Ingenuity of the Pet Stop Brand Dog Fence Systems.
Pet Stop Offers More Value?
Choose Pet Stop® Brand Dog Fence, and like 1000s in Atlanta and North Georgia areas , Receive discounts on Georgia State Approved Cage Free Boarding, Certified Dog Training Programs through CPT and AKC and Insulated Plexidor® Dog Doors. We are a multi-talented. Progressive Pet Service Company like no other in the Atlanta Hidden Dog Fence Market. We never over promise and under deliver!
Our Technology – Vs Invisible Fence And Dog Watch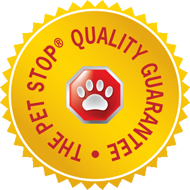 Pet Stop® Brand Dog Fence Technology is so advanced that we are compatible with Invisible Fence® Products, Dog Watch® and most other brands. No other Pet Containment Company in Atlanta provides Unconditional "Life Time Containment for any dog you put in our fence" additionally we warranty "Lifetime All Components" that we install. We even warranty your Boundary Wire lifetime.
All Products, Containment and Installations come with a No Questions Asked Unconditional Lifetime Warranty. No other company matches this guarantee. Pet Stop North Georgia will warranty your Invisible Dog Fence System with the strongest Equipment and Containment Warranty in the Atlanta Dog Fence Market…No Service, Call Pet Stop!